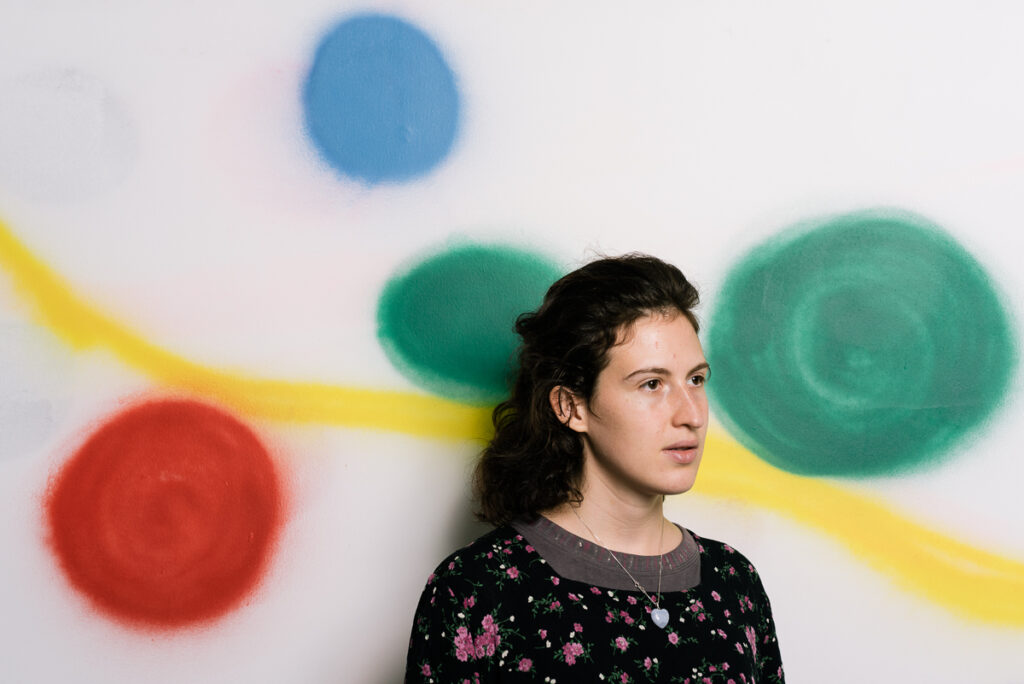 Add Your Heading Text Here
This week, we are thrilled to present one poem and three visual artworks by Sivan Lavie.  Sivan's poetry is packed with imagery and unexpected metaphors, injecting both curiosity and humor into spiritual subject matter. With an emphasis on bright colors and geometric shapes, Sivan's artwork triggers a nostalgia for childhood, and the pure sense of naivety inherent in it.
SIVAN LAVIE (b. 1992) is a visual artist and poet based in Israel, who grew up in Switzerland and the UK. Sivan is interested in color, abstraction, spirituality, the body, love, the power of words and meditation. She believes we are here to heal and feel the big colorful moving weirdness of the universe. Sivan obtained a BSc in Psychology in the University of Birmingham, an MSc in Art and Science at Central Saint Martins, and an MFA in Fine Art in Bezalel Academy of Arts. She has had solo shows in Gepaeckausgabe in Glarus, Switzerland, in Tel Aviv in Magasin III Jaffa Bookstore, The Central Bus Station, The Red House, and in London at Mallord's Telephone Exchange. She performed poetic lectures and readings at The Hebrew University, Jerusalem, Gepaeckausgabe, Switzerland, Alfred Gallery, Tel Aviv, The Zimmer, Tel Aviv, and online with Cuneiform Press and Homecooking. She's self published an affirmation sticker book and a self-help spiritual guide. She's published poetry in Care Where Zine and Beepy Bella's Fairytale book. She has an album of readings in collaboration with electronic musician Nicolette Hsu soon to be released.
God sits under my thumb & Waits.
He sits there while the storms come & pass
He sits there, squatting in the shade 
Sitting inside eyes of strangers and
Dreamers and drawers of bathrooms 
God sits under cotton balls 
And in the shadow of big fig trees 
And laughs between the rustling leaves 
God stirs slow, 
Soft porridge in your heart
And moves the peaks of time 
Forever sideways 
Stretching you out like a dough 
Elastic armed monkey that you are 
Standing still
Standing right right here 
Dead center, 
And yet forever and ever expanding 
Into the salt & pepper dance of the universe.